Blogging from Paradise
I'm happy to be blogging from the big island of Hawaii. Especially when I hear we're getting snow back home.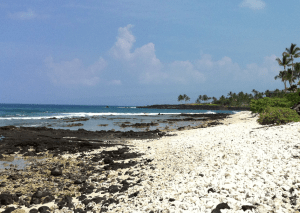 Today's excitement was a walk along my favorite coral beach, which included a spectacular show from the migrating humpback whales. They come this time of year to breed and have babies. (It's a romantic spot, even for whales!) We watched as they flapped their tails and breeched out of the water. Sorry to say I was too busy cheering to try and get a photo.
But I did get this adorable shot of my daughter on our favorite swing.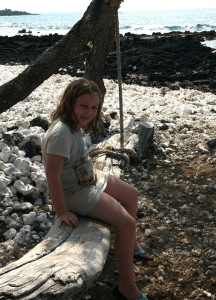 These are interesting small ponds in the lava beds that are on the way to the coral beach. You wouldn't expect to see anything in them but they're loaded with fish.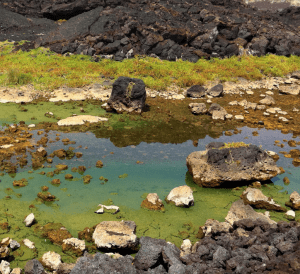 My final shot is of a wind farm on the Kohala coast. I thought it was so beautiful. Take note of the lucky horse!